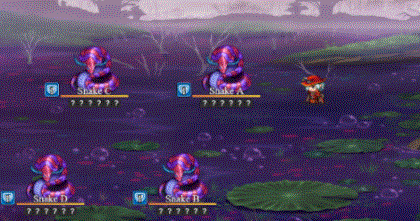 Two major updates have been made to this plugin.
The way projectiles work when there are multiple "targets" for the start and goal has been revamped. Now, each start target is a projectile "source" and each goal target will have a projectile spawned for it from each source. This way, projectiles can be shot out in masses like in the screenshot above without having to do too many workarounds.
Now, onto the second update:
There is now a new parameter that can be used for projectile icons: Icon Scale. You can now increase the scale of your icons to a larger degree (or even smaller degree).
The section in the help is updated to reflect these changes for projectiles.

Files
Irina_ActSeqImpact.js
34 kB
Mar 13, 2019
Get Action Sequence Impact plugin for RPG Maker MV